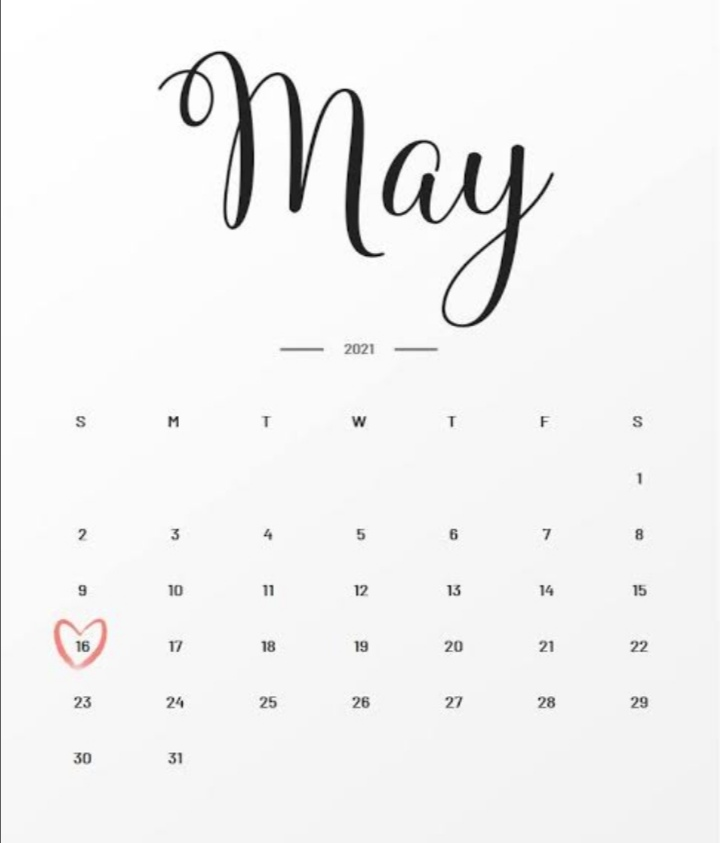 "Im, a people-oriented person" was the first line of an interview coaching in my days of being a novice. My then tutor was Edward. I don't remember another name; He was working with children with AID support. A tall, built man with a densely bearded face. He is the type that walks with a comb. From where I sat, he seemed to be doing very well. His wife was a nurse at Kakamega Level 5, and he was rolling with an NGO car with many travel allowances. We were sited down at a guest house in Kakamega town. It was my birthday treat as I was just about to clear the fourth year and this coaching, he said, was fundamental in how I introduced myself to the many interviews that would be now coming as I joined the many jobless graduates in the 'out there 'world.
The beauty of Edward's coaching is that the person he had envisioned is who I have turned out to be. Thank you so much, Edward, because now im not lying when I recite that sentence.
This day when I walked in on Ndaini, I was searching for someone to brand me. I had my logo, but I wanted it on my hood. Im a typical millennial, you know…Branding is what he did. It was his business. Because the logo was perfect, he is very good at what he does, and several of my friends wanted to have it on their clothes, so it became my business. If you want anything branded, you know who to talk to.
That was how Ndaini and I got so much time to talk during my frequent visits as I waited for him to give justice to the hoods I came with. But, of course, we talked about anything anyhow.
"What do you want for your Birthday?"
A piece about me
"Why?"
Because in writing, you express words and thoughts you are not able to say verbally. He smiled at the piece of cloth crafting in his hand, then he nodded, saying, "smart answer, you will have it."
So this is by Dancun Ndaini
We live in an era and day where each day is dedicated to someone. It might feel like all days are taken. For example, when it's May, labor day will be the start, and mother's day will follow; nurses also have their day on the 12th, Muslims will decide let's have 'Eid Mubarak on 14th, then 15th will be a typical day, and then there is The16th, a week after mother's day.
On this day, a couple of years ago, her mother will have some pain and be nervous and anxious. When nurses were having their day, she felt like her inside was being twisted, pulled, and squeezed. She tried to fight it for days until this day came when she had to surrender to the pain. It was like being underwater. It is horrifying; you can fight it and get more scared or just let go and wait until the wave release you. In her case, we don't know what path she chose, but she gave birth to a beautiful baby girl.
Her cries (the baby) filled the room, her mother cried along with her, she shed tears of relief her daughter was born; tears of tremendous pride that she was perfectly healthy, Yvonne is still her name to date. Like any other kid, she will grow up and grow tall but will refuse to grow fat, she will be the tallest girl in her class, all through her school life, he will have tall confidence that matches her height' after so many years she will walk in my place of work when im busy branding your clothes, she will still walk tall and confident.
I have seen entirely good-looking women, but your eyes rarely get intrigued enough so that it's tough for you to look away. Tough for a man like me not to feel something more extraordinary than instant infatuation, something akin to respect and absolute wonder at the work of her genes. How good are her genes? How can someone look so beautiful? I kept questioning myself, how can someone defy all odds and look so stunningly magnificent?
Her beauty for me lies on her height, her slender waist, whistling down from her bust, as smoothly as the waterfall of kirurumo for Nyahururu, the bends of her hips, so voluptuous that have been curved with perfection, curved by the creator who sculpted out of care, like a potter sculpts a vessel from raw clay. Oh! my God, the mysterious expressiveness of her medium-sized beautiful eyes makes me believe in the possibilities of beauty, especially when she feels shy. I later came to know her more than just the seen beauty. It was fun knowing that she wears a waist bead. I learned that her unspoken beauty lies within her soul, she is ambitious, career-oriented, and she will captivate you with her words and opinions. She knows that she does not need to hide behind any modifications, for she is already attractive…. What makes her special is how she believes in herself, how bold and outspoken she is, how strong she had been and still growing more assertive, her passion for writing and love of independence, how intelligent Yvonne is. How we can speak about anything in this world makes me feel relaxed, it is therapy, so she is a therapist to… my therapist. She is fun to be with; how she thinks and how genuine she is. When I find that we will be able to get time together, I can hardly wait.
Sadly, our times end too quickly. Now that it is her birthday, she asked me to write her a poem; I accepted but later learned that I am lacking when writing maybe lazy. But, for the love of Biko, I decided to write this.
Happy birthday baby Yvonne. You are a momma beyond words. Not a thing will hinder you from being you.
You are admirable and lovable at the same time.
Make your life worth, in your busy days sometimes you will forget your heart,
it will feel like it is not there to break your pain and tensions, not there to collect the reminisce of your memories, not there to store your tears, loving somebody else, a part of it will demand happiness, peace, freedom and loving yourself. Still, you can always hear it when you listen closely.
So do it and follow your heart forever.
Happy birthday dear….and by the way, how old are you?